August 27th, 2022:
While Prof. Pelaz was sharing updates with the REAP consortium regarding how to bio-functionalize
nanoparticles to target cancer cells for in vitro experiments in Vienna
(Austria), her PhD student Elvira Garcia and PhD fellow Giulia Zampini present
their work at the conference Bienal 2022 in Granada (Spain)!
July 25th, 2022: The first in person REAP consortium meeting was successfully held in Vienna on 30 June and 1 July 2022. The Advisory Board Members also joined our meeting and gave us valuable suggestions and comments. Despite challenges and difficulties, the collective efforts from everybody guaranteed steady progress throughout the past 18 months. The REAPers are looking forward to the upcoming fruitful years!
June 27th, 2022: We are excited to have our REAP month 18 consortium meeting on 30 June – 1 July 2022 in Vienna! Looking forward to engaging discussions about the overall progress and outlook of REAP!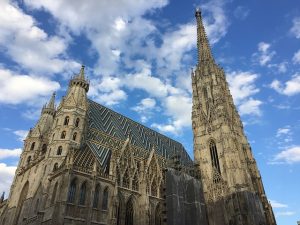 Feb 8th, 2022: 1 Year REAP! We recently held our 2-day consortium month 12 meeting to review current accomplishments and strategically plan for the upcoming year(s)!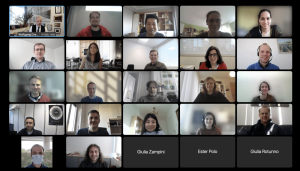 Nov 4th, 2021: Proud to announce two more publications funded by REAP and spearheaded by consortium partners (Medical University of Vienna and Politecnico di Torino)! Here
Sept 14th, 2021: In this month's APL photonics issue a REAP funded project got published: "An optical coherence photoacoustic microscopy system using a fiber optic sensor" Have a look here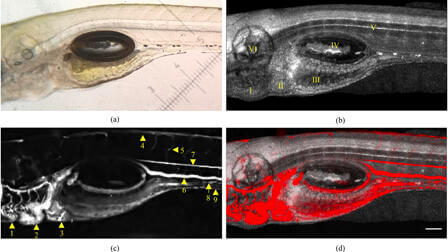 30.6.-01.07.2021 REAP's project month 6 meetings: All European partners gathered online to intensely discuss progress of the first months regarding laser and detector development, system integration, automatic image analysis, contrast agents and organoid models to enable imaging drug tolerant persister cells in breast cancer model.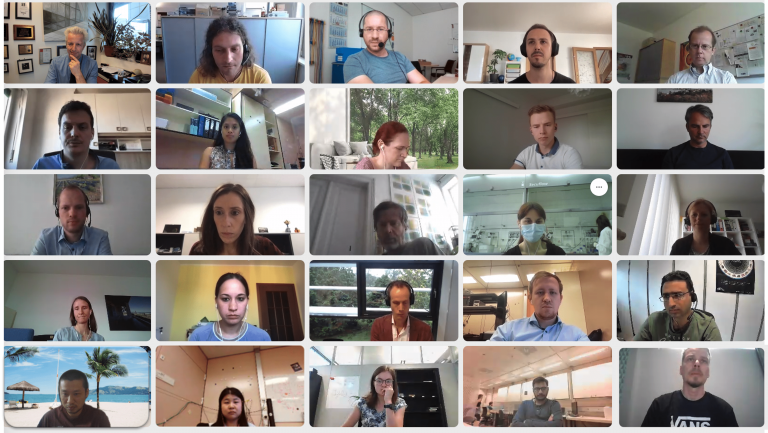 On our way to reveal drug tolerant persister cancer cells using multimodal optical imaging we are proud to share our first peer reviewed perspective article describing the general architecture of the project and the expected impact of REAP on the community! Check out our paper here!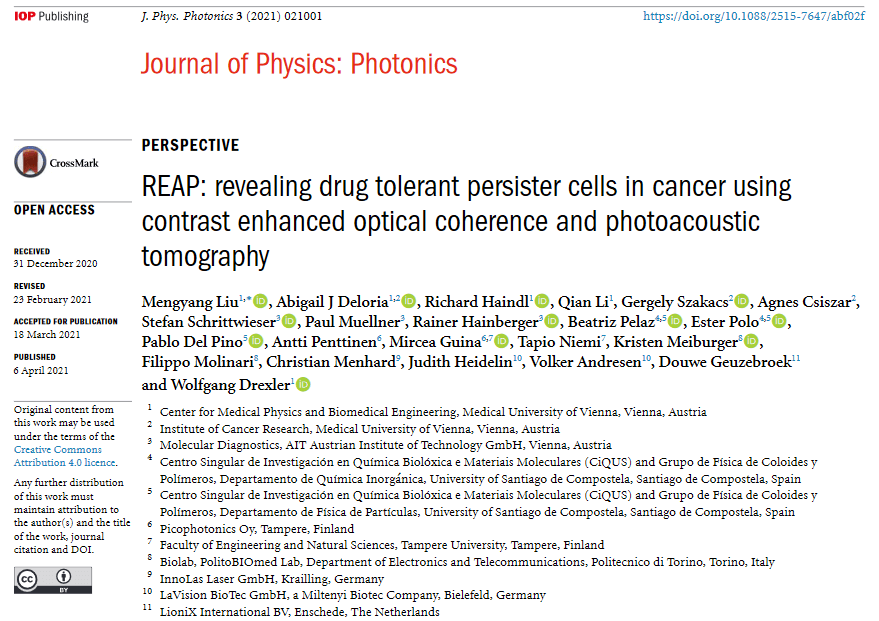 Online Kick-off meeting: Jan 13 – 14, 2021